Robinwood Consulting LLC – Over 25 Years Of Excellence
Robinwood Consulting takes pride in its reputation for providing independent economic analysis and testimony on the value of intellectual property assets in both licensing agreements and determination of damages in litigation matters. Our professionals have achieved recognition by the Licensing Executive Society as Certified Licensing Professionals. Our litigation practice is approximately evenly split between representation of the owners of intellectual property and accused infringers. Our clients include individual inventors, small and large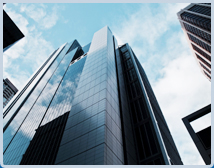 corporations, non-profit organizations, as well as law firms. Our size and focus on intellectual property consulting allows us to have reduced conflicts of interest, contrary to many of our larger competitors who provide broader diverse service lines. We can identify and determine any real or perceived conflicts of interests almost immediately.
Robinwood has been retained in patent damages cases with alleged damages ranging from less than $100 thousand to exceeding $100 million. No matter the size of the engagement, Robinwood emphasizes the ability to efficiently prepare and present quality service and quality workproduct in any matter.
We know the value of early involvement, detailed fact finding, and strong communication between consultant and client. Robinwood professionals believe in being proactive with clients regarding the scope and timing of services to be performed. We want our clients to understand what we are doing and the progress of our work. Effective communication allows analysis of case facts to be brought to light as early as possible and in turn the client may be able to save a large amount of effort, and may be able to negotiate an early more favorable outcome of the dispute.
Robinwood Consulting LLC – Our Experts
MARK A. PETERSON
Mark is the Chief Executive Officer and founder of Robinwood Consulting LLC.  He has over 30 years of experience in the valuation of intellectual property and has assisted clients in valuing technology for licensing purposes; including negotiating licenses and packaging technology for sale. In litigation matters, Mark has provided testimony in federal and state courts and arbitration proceedings on the valuation of patents, trademarks, copyrights and trade secrets.
Mark's has assisted clients in a wide range of industries including automotive, biotechnology, chemical, computer software, defense, electronics, furniture, footware, gaming, law enforcement, marine, medical supply, metal forming, optical, pharmaceutical, recreational products, telecommunications and heavy equipment manufacturing, among others.
In the area of litigation, Mark has provided consulting assistance to clients in the evaluation of economic damages resulting from the infringement of intellectual property rights. These evaluations have included lost profits, reasonable royalties, irreparable harm, and claims for unjust enrichment, among others.  His analyses have included determinations of fixed and variable costs, incremental profit determinations, cost savings, analyses of market demand, capacity, price erosion, convoyed sales, as well as the economic effects of acceptable non-infringing alternatives, among others.  These analyses have culminated in both deposition and trial testimony.
Mark has also supervised, participated in and testified on accounting and economic issues in the commercial damage, bankruptcy, securities, and commodities fraud environments.  In connection with these engagements he has analyzed lost profits, bankruptcy preference claims, accounting malpractice claims, evaluated losses sustained through securities and commodities trading, and performed fraud audits, among others.
Before forming Robinwood Consulting, Mark was a Vice President in the international consulting firm, Peterson Consulting Limited Partnership where he focused on intellectual property and commercial damage issues.  Prior to that Mark was an Associate Member of the Chicago Board of Trade.  Mark spent three years as Controller and General Manager of a brokerage firm in Chicago and two years as an auditor for the Office of Investigations and Audits of the Chicago Board of Trade.
Mark has a Bachelor of Business Administration degree in accounting and economics from Ohio University.  He is a Certified Licensing Professional, a Certified Public Accountant in Illinois, and a member of the American Institute of Certified Public Accountants, the Illinois CPA Society.
Mark is a member of the Licensing Executives Society and has served in various capacities including, Treasurer, Central Region Vice President, Trustee, and served on the Executive Committee.  From 2001 through 2006, he held numerous offices including Secretary, Treasurer and Vice President of the Board of Governors of The Mid-America Club in Chicago. Mark served as a member of the Advisory Board of the Ohio University Edison Biotechnology Institute.
Mark has given presentations on technology pricing and damages issues in intellectual property matters to numerous professional organizations including the Practicing Law Institute, the Pacific Intellectual Property And Trade Forum, the Licensing Executives Society and the Association of University Technology Managers as well the Wisconsin Intellectual Property Association. Additionally, Mark played an active role in developing the curriculum and course materials of Licensing Executive Society's Professional Development Series as well as the Certified Licensing Professional credential program.